With the EZ Call system you will get more snaps per game, more practice reps, no more missed assignments, increase your scoring average, eliminate delay of game and procedure penalties, teach complex schemes with ease, plus many more benefits! PLEASE NOTE: Does not work with Office 365 Excel, it requires Microsoft Excel full version on your computer.
Customize your Play Bank to Fit Any Offensive Scheme
Eliminate Assignment Errors
Teach Complex Schemes with Ease
Eliminate Long and Confusing Play Calls
EZ CALL Can Be Used With Both Huddle and No Huddle Schemes
Increase Offensive Game Snaps by 30% or More
Increase Practice Reps by 50%
Increase Your Scoring Average
Install Your Game Plan in Minutes
Eliminate Delay of Game and Procedure Penalties
Reduce the Amount of Memorization Needed to Run Complex Offenses
Print Practice Scripts and Game Call Sheets Instantly
Includes Situational Game Calling Script Maker
The EZ CALL System can easily hold over 225 Plays on each Wrist Coach.
The Program Prints Player Specific Assignments on Each Band
*Requires Microsoft Excel 2000 or later.
Need to use a purchase order?
Email
us your P.O.
The EZ Call Software, Tutorial and Manual will be shipped to you.
You will create an account during checkout, then log in to download the EZ Call Software, Tutorial and Manual. Instructions will be emailed.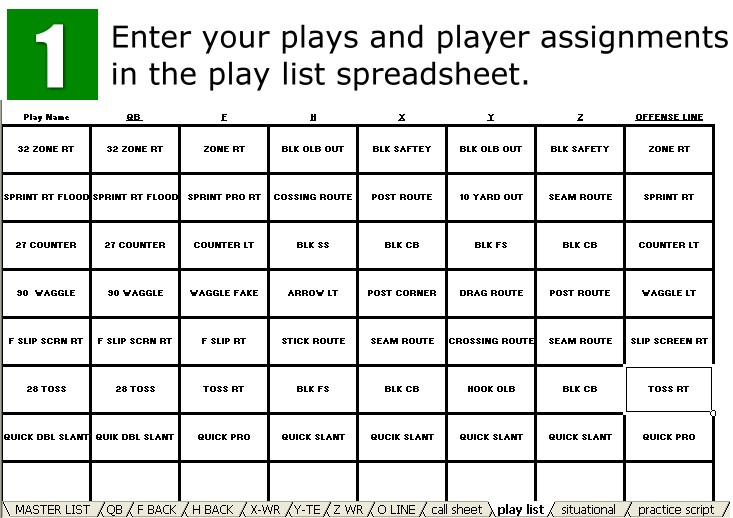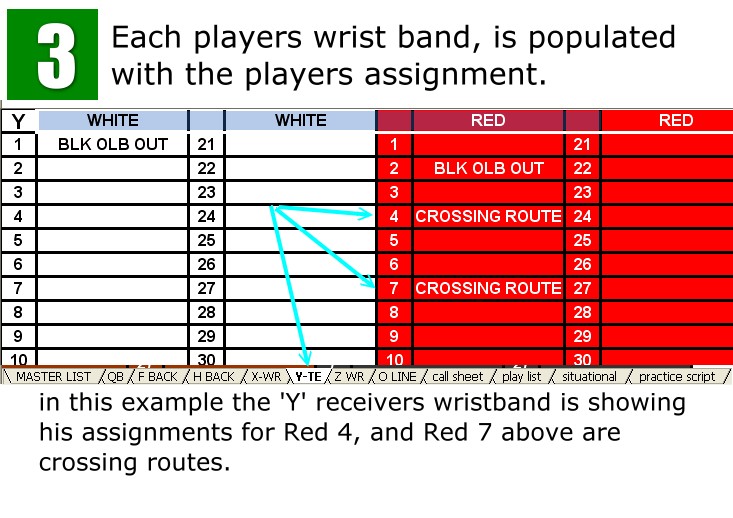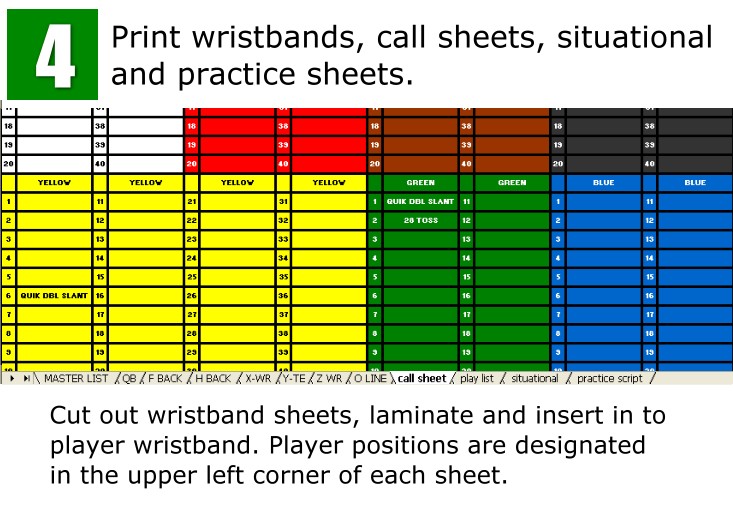 E-Z Call Wrist Coach - PRO Adult BLACK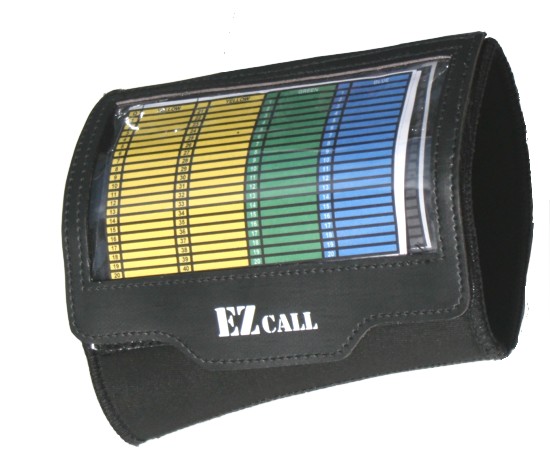 Triple Play Card PRO Wrist Coach
PRO Version
Durable Neoprene
Triple Play Card Wrist Coach
3 windows - 2.75" x 5"
Tab for E-Z lifting
60-200 + plays at one time.
Machine Washable
Black
All E Z Call Wrist Coach Orders will be shipped (FREE) same day via Priority Mail
(if placed by 3pm EST) Usually arrives in 2 days.
Email Us
for Large Quantity Discounts
Sharpie Broad Tip Large Marker - 8 pack
Get an 8 pack of sharpies for $9.99
when you order EZ Call Wrist Coaches