HOT PRODUCTS
BW Software
888-752-9625
www.bwsoftware.com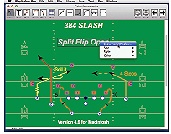 BW Software has helped coaches be more productive for two decades. We provide PlayMaker Pro playbook software and TD Video – video scouting software. Football coaches everywhere use PlayMaker Pro to create playbooks, handouts, flash cards, presentations and animations. They draw plays precisely on a scale size field with hash marks and yard line numbers. They save time by reusing their work. They exchange documents with thousands of coaches who use PlayMaker Pro. Available for Windows or Macintosh, now with PNG and JPEG exports for your website and video scouting software.
Coach's Office
877-323-9669
www.coachsoffice.com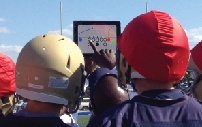 Coach's Office Software is the leader in providing the best software tool for football coaches. With our advanced system, you can print your play/scout cards from a practice script. Draw your play diagrams, using dozens of pre-defined routes. Produce a playbook like the pros, using an unlimited number of page templates, along with a word processor. Print wristbands. Upload pages from your Playbook to Hudl and play cards to your iPad. Our goal is to help you prepare, train, and organize more effectively. Translation: Win more games!
CoachComm
800-749-2761
www.coachcomm.com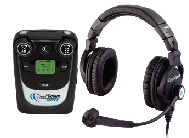 CoachComm's Tempest FX system brings the same high quality D1A technology to the sidelines of high schools and small college programs. The Tempest FX system offers proven, high performance wireless communication and superior audio to those schools that desire a competitive edge. The system offers the same trusted wireless technology used by the country's top FBS programs including the last seven BCS champions. The Tempest FX system is the most powerful, expandable, and flexible system on the market. See the power of FX at www.coachcomm.com.
Porta Phone
800-233-1113
www.portaphone.com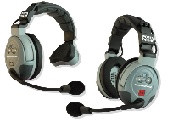 COMSTAR "All-In-One" full duplex headsets have revolutionized the wireless communication industry. These totally self-contained headset/radios feature a compact transceiver installed inside the earcup that eliminates the need for bothersome cables, beltpacks and external antennas. COMSTAR headsets operate in full duplex, which means that coaches communicate simultaneously without pushing buttons. Setup is a snap. To operate, simply turn the headsets and Com-Center "ON" and the system is ready, no tuning required. Operating in the 1900 MHz band set aside by the FCC for voice communication only, COMSTAR is interference free and can accommodate the needs of high school and college football staffs with up to 23 coaches.
U.S. Sports Video
800-556-8778
www.ussportsvideo.com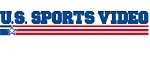 U.S. Sports Video has been nationally honored as having invented one of ten most important technological innovations in football history, the End Zone Camera System. It has also started and defined an industry. USSV systems are professionally designed and engineered by Dr. John C. Fakan, former NASA Scientist. Designed for safety, stability, and operating convenience and for the very best long-term investment with a lifetime warranty. Some have tried to copy our systems but none can match our structure integrity or our many exclusive features.
Power 5.1
800-226-9708
www.power51.com

Power 5.1, the best selling strength training software on the market, is getting even better. Completely redesigned from the ground up, the latest Power 5.1 will be released this fall. While maintaining the same look and feel of the original Power 5.1 for easy transition, the latest version allows for more exercises, schedules and flexibility than ever. Completely new features include creating and e-mailing pdf workouts, more efficient workout design engine and enhanced file management capabilities. In short, Power 5.1 continues to be the most powerful, efficient, easiest to use strength training software on the market... Guaranteed!